Alan Ayckbourn: Plays Directed
Author:
New Play:

Venue:
Location:
Staging:

First performance:
Opening night:
Final performance:
Michael Frayn
No

Stephen Joseph Theatre
The Round
Round

5 June 1996
11 June 1996
6 July 1996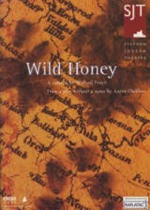 Director:
Lighting:
Design:
Music:

Stage Manager:
Deputy Stage Manager:
Asst. Stage Manager:
Alan Ayckbourn
Paul Towson
Jan Bee Brown
John Pattison

David Attwood
Sarah Percival
Matthew Brewster
Character

Anna Petrovna
Sergey Voynitzev
Sofya
Yakov
Colonel Triletzky
Doctor Triletzky
Sasha
Platonov
Glagolyev
Petrin
Grekova
Osip
Marko
Peasant
Actor

Joanna van Gyseghem
Mark Charnock
Mairead Carty
Damian Myerscough
Jeffry Wickham
Simon Coury
Dorothy Atkinson
Richard Derrington
Geoffrey Whitehead
David Timson
Victoria Finney
Albie Woodington
Daniel Collings
Damien Myerscough
○
Wild Honey
is Michael Frayn's adaptation of a play without a name by Anton Chekhov.

All research for this page by Simon Murgatroyd.